[Webinar Recording]
Rebounding on Steroids:
Lessons Learned from Former Yum! CEO
In this webinar, one of the industry's most noted and respected QSR leaders will relay the wisdom he has accrued over his career on coming back better than ever. Greg Creed, longtime CEO of Yum! Brands – who is now retired – takes you through his top tips for not only getting that second wind, but riding it to new heights, all culled from his years in the top spot at the company that made Taco Bell, KFC and Pizza Hut, household names worldwide.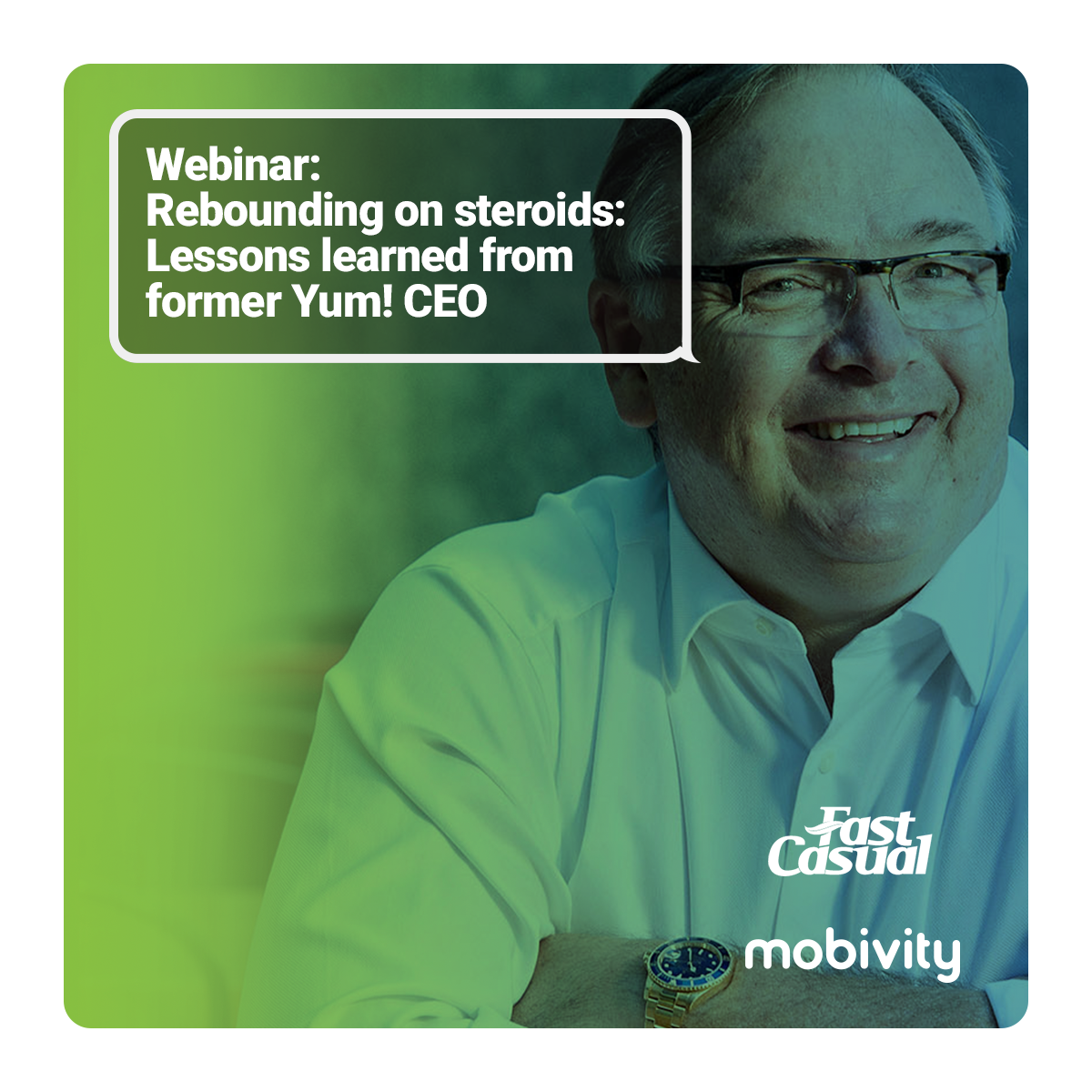 Mobivity is accelerating digital transformation for leading brands.