Five Ways to Leverage Text Messaging in the 2021 Restaurant Rebound
Now more than ever, good guest communications are critical. But getting their attention is tough when email only gets a 20% open rate, and your company app open rate is typically 5%. The key to your restaurant's ability to come back strong in 2021 is to leverage the app your customers are already using 47 times a day. Here's how leading restaurants are doing this.
The 4 biggest snags to achieving a strong rebound after COVID

The 5 most successful mobile messaging tactics top restaurant brands are using right now

The 3 reasons leading restaurants are putting mobile messaging at the center of their digital engagement and marketing strategy
Which tools brands are using to launch and operate their mobile messaging campaign

How to get started with your own mobile messaging campaign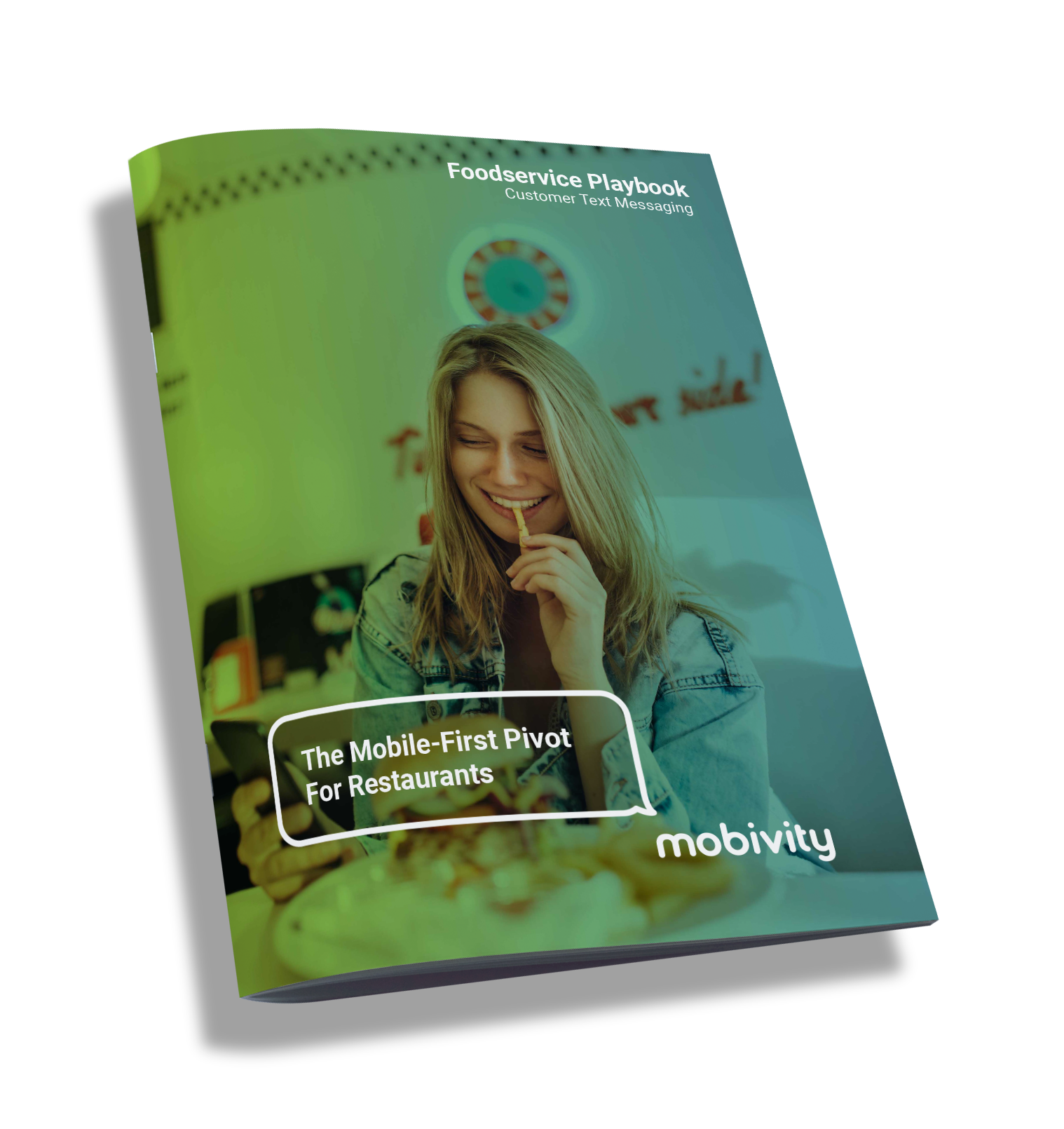 Download our quick-read quide with texting strategies and real-world examples from top brands
Mobivity has Powered More Mobile Messaging Programs for Foodservice Brands than Anyone Else.